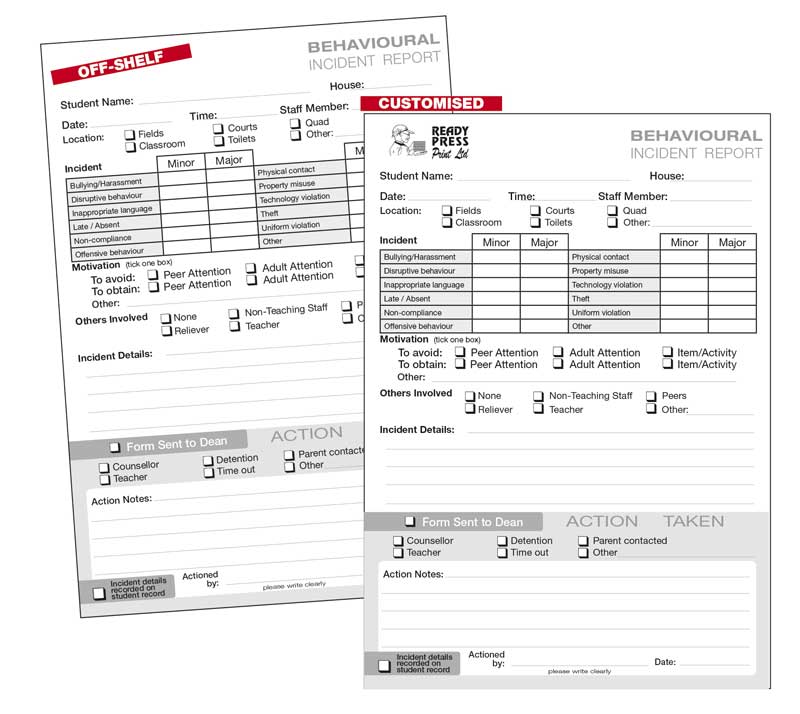 Behavioural Incident Report – How do you deal with behavioural incidents?
Our Behavioural Incident Report forms provide a channel to record and report any issues.
They are self carbonating, duplicate snapout forms, A5 sized and come 'off the shelf', or we can customise to your requirements.
Features:
Parental/Guardian copy
Student file copy for reference
For more information talk to the team about your needs or send us an inquiry.