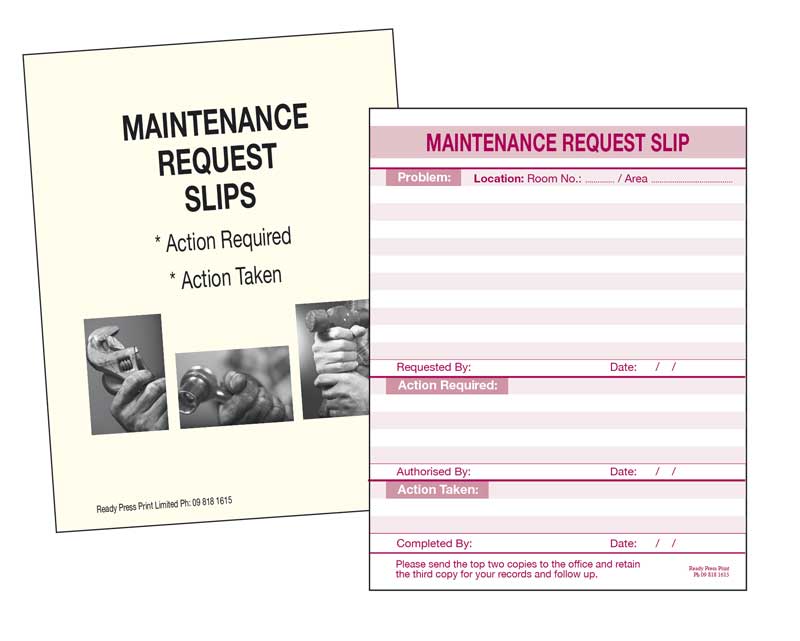 Our Maintenance Request Slips come in Pad form and are perfect for schools or businesses.  They are a convenient way to initiate and authorise a maintenance project, to request an action and for maintenance staff to report back upon completion of the work.
These A6 size pads come in triplicate with a fly cover and are an 'off the shelf' item.
Talk to the team about your needs or send us an inquiry below.