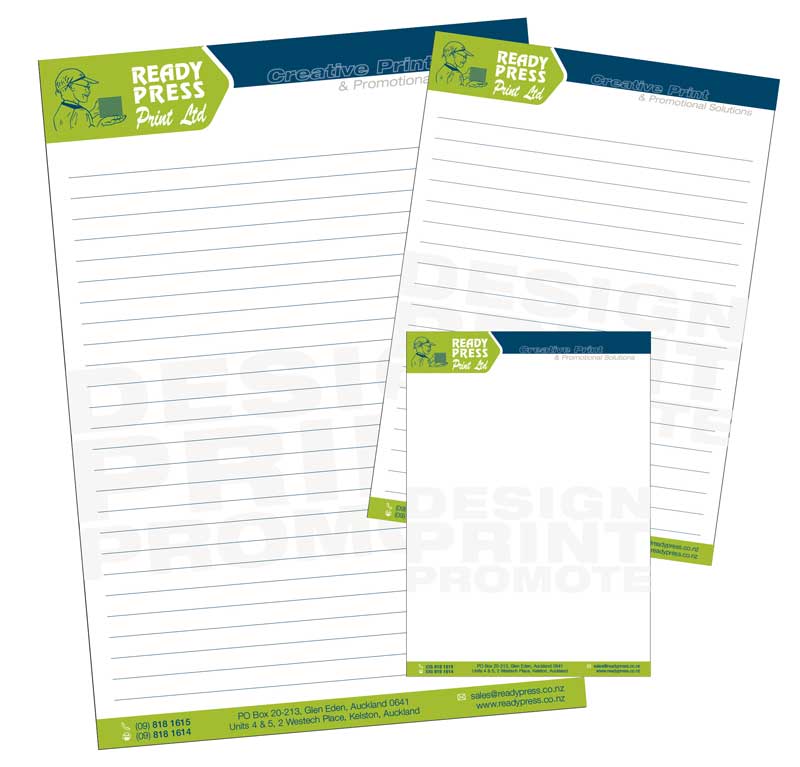 Promotional Pads – ideal for Promotional Work, Hotel, Motels and Conferences. These pads can be used within your business or as giveaways to your clients.
A variety of sizes available, from large A4 size with rules lines for ease of writing, through to A6 size note pads. All come glued at the head or side, depending on your requirements, with a backing board.
One colour or two colour print options available.
Talk to the team about your individual needs or send us an inquiry below.