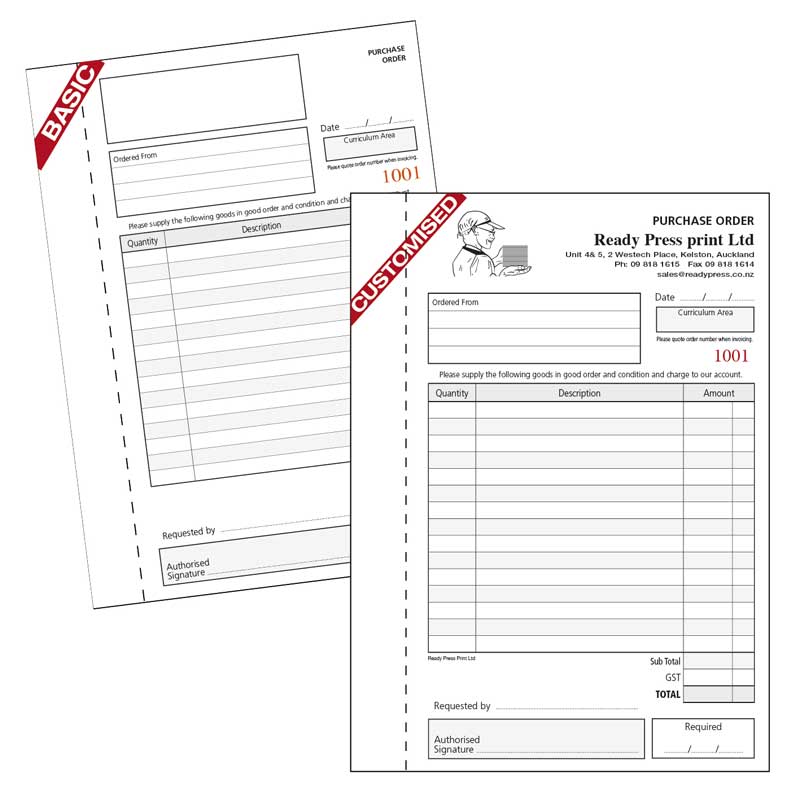 Our Purchase Order Books are an essential method of ensuring security through the purchase process while promoting the corporate identity and professionalism of your business or school.
Available either 'off the shelf' or customised to your requirements. A5 sized books of 50, either duplicate or triplicate.
Talk to the team about your needs or send us an inquiry below.