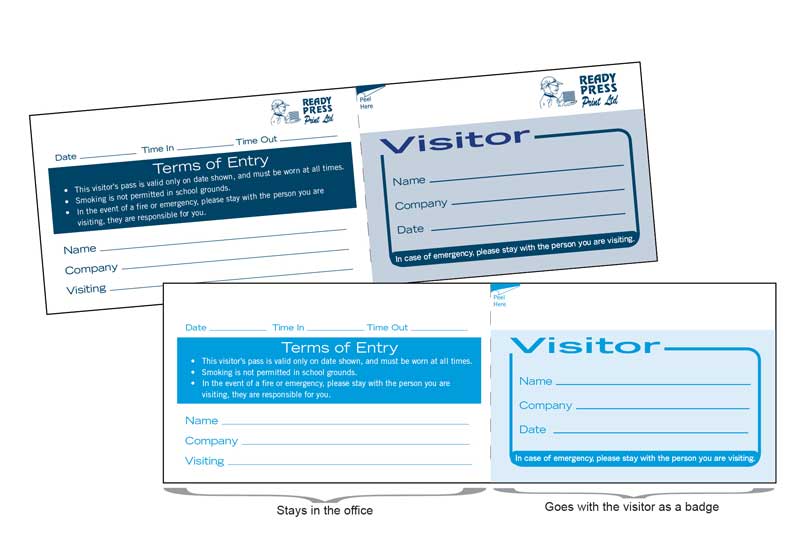 Tired of losing visitor clips, but still want to trace visitors onto your property? Our Visitor Pass Label Pads com as a label with a slice on, to form a two piece label.  The left is where your visitor fills out whom they are visiting, time, date etc .  The second part of the label can be stuck onto the visitor for easy identification.
These can be 'off the shelf' or customised with your logo and evacuation points. Glued in pads of 50 labels.
Talk to the team about your individual needs or send us an inquiry below.