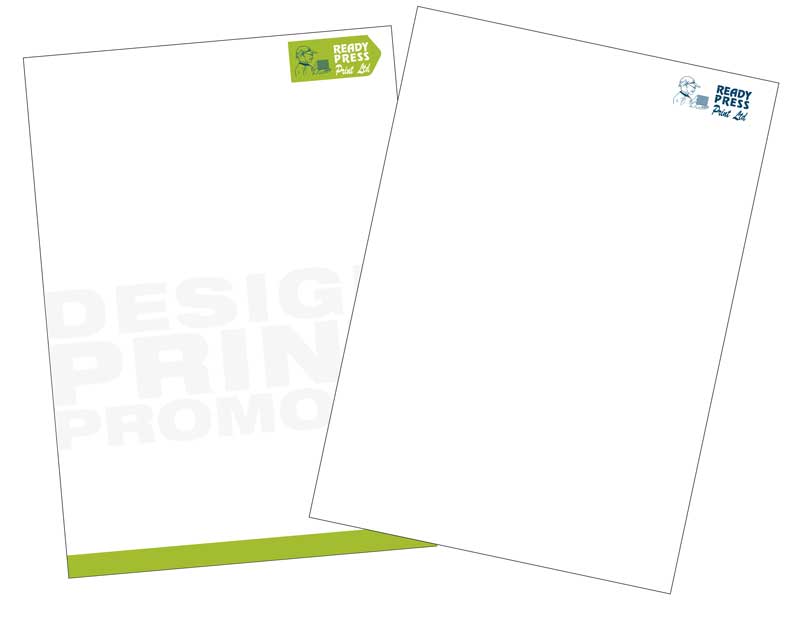 Follow On Pages usually come in an A4 size and are based on a letterhead design.  These are used when you have multi page documents.
Fully customised to your requirements.
Printed in one, two or full colour.  Spot colour or full colour.
Digital options are available for smaller runs.
Usually run on 90gsm or 100gsm offset paper, but other brands of paper are available.
Talk to the team about your needs or send us an inquiry below.