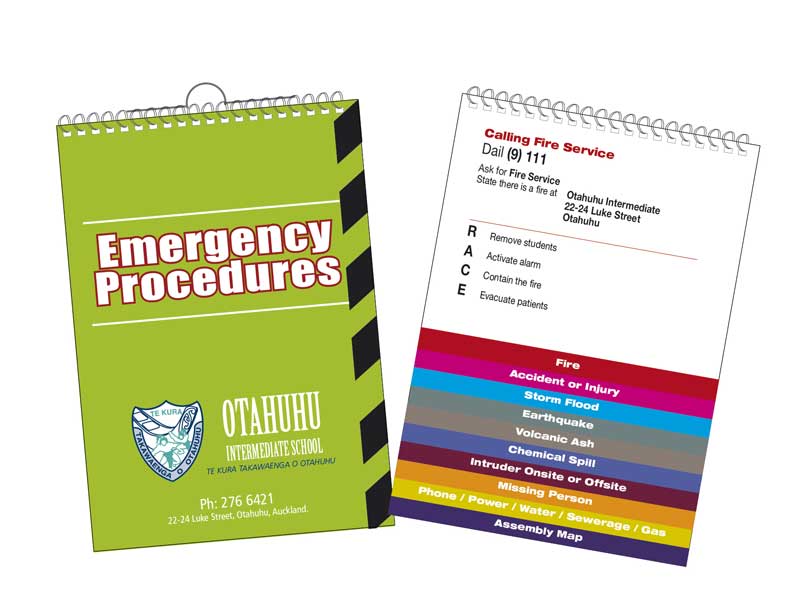 Emergency Procedures Flip Cards – are you ready in the event of an emergency?
The Emergency Procedures Flip Cards are customised to your requirements, complete with a map of your evacuation points and surrounding buildings. Suitable for Schools, Rest Homes or any premises with more than one office.
Features:
There are 11 different length pages (including the cover page) covering different emergency situations and what to do in each situation.
Fire
Accident or Injury
Storm Flood
Earthquake
Volcanic Ash
Chemical Spill
Lock Down/Intruder Onsite
Missing Person
Phone/Power/Water/Sewerage/Gas
And the Assembly Map
They come wire bound with a calendar hanger for easy placement in offices and buildings.
A4 or A5 size available.
Talk to the team about your individual needs or send us an inquiry below.